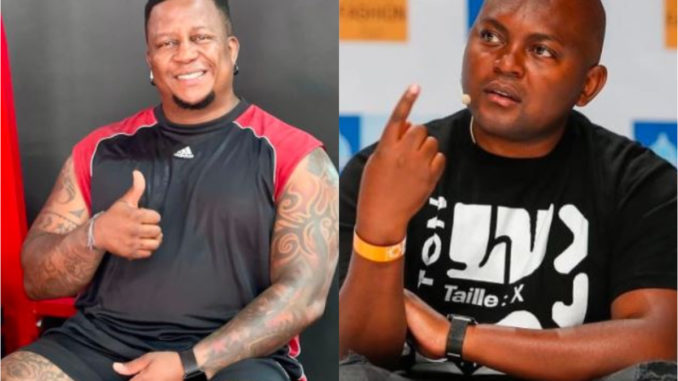 We reported earlier how Primedia called time on the contract they had with DJ Fresh and Euphonik over an allegation of rape. Rife reports have now indicated that the musical duo have had the said charges against them dropped.
The pair have been dragged to the mud on Twitter for rape, this allegation even cost the pair their job as disc jockeys for Primedia.
Thankfully, DJ Fresh and Euphonik have now been freed as the charges against them has been dropped for lack of sufficient evidence
The duo released a statement to that effect, claiming they are left in a shocking state that Gender Based Violence was used as a weapon against them.
"The docket has been marked nolle prosequi. As we've said before these are false allegations and we are deeply saddened that GBV, a serious crisis in South Africa, was weaponized in this manner. "
— DJ Fresh (Big Dawg) (@DJFreshSA) February 15, 2021
They also sent an appreciation message to all of the people including fans that backed them up during their trouble.
Four women had accused the DJs for drugging and sexually assaulting them. Following the end of the case, one of the women in question accused the Police of compromise.