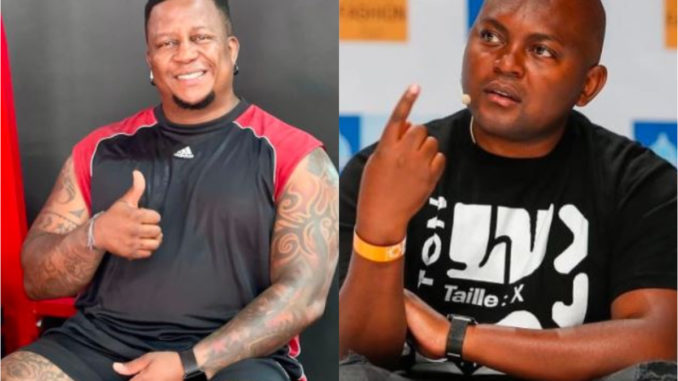 According to emerging reports, DJ Fresh & Euphonik's have left Primedia, this follows from the cancellation of their contracts.
Twitter went ago after DJ Fresh took to Twitter to reveal he had call time on his relationship with Primedia as a result of disagreements.
— DJ Fresh (Big Dawg) (@DJFreshSA) February 10, 2021
Primedia have been accused by of chunk of women of rape, even though they are not proven, the radio-presenters and principal of the company is currently in dire problems cos of all of these allegations.
Regardless, the record label have called their decision to terminate the contracts of aforementioned singers is not related to the rape allegations.
The statement reads:
10 February 2021, Johannesburg – Primedia Broadcasting can confirm that, after careful consideration of the events of the last few weeks, the company has decided to release DJ Fresh and Euphonik from their contracts. Their last shows on 947 were aired on 15th January and 10th January 2021 respectively.

"This decision does not reflect a view on the veracity of any allegations against either Euphonik or Fresh. Rather it prioritises Primedia Broadcasting's business imperatives. We believe that this decision is in the best interest of our company and our various stakeholders," says Geraint Crwys-Williams, Interim CEO of Primedia Broadcasting.