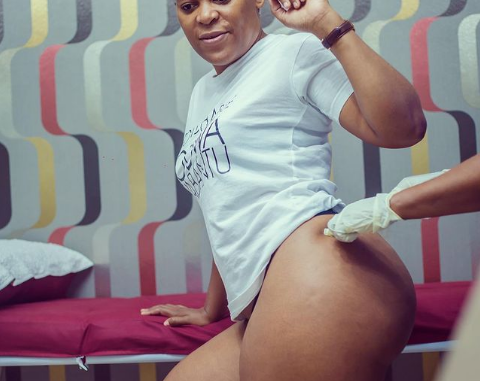 South African pantless dancer Zodwa Wabantu has been forced to return the Lamborghini she allegedly added to her fleet, this is according to report.
Zodwa took to social media to flaunt a Lamborghini Aventador SVJ Roadster priced at R10m but she's been forced to return the same after she got an sms from Kenny Kunene who is from SA's Revenue Service (Sars), businessman and Patriotic Alliance.
Zodwa was right in front of Kenny when she recorded the video and he was clearly heard congratulating the socialite and dancer.
Regardless, Kenny has claimed in an interview that she got an SMS which prompted her not to take the car.
"You know our people neh … Zodwa got an SMS from Sars after this, so she is now deciding not to take the car because of this SMS. Until the issue is solved and she speaks to them, so, that's where we are now." He told TshisaLIVE.
He was further quizzed if she'd officially take the car on Monday but he was still coy about his response.
"Eish, you know because Sars is involved we don't want to really give the details. But look, her poultry business is doing very well and also she's doing work within the party campaigning with us … me in particular."
View this post on Instagram
This whole stunt look like she was chasing clout and nothing else.