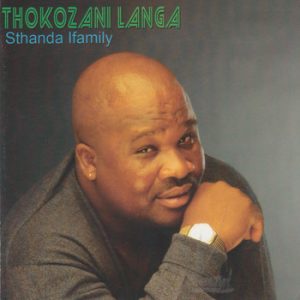 Download Thokozani Langa Sthanda Ifamily Album Zip
Thokozani Langa – Sthanda Ifamily Album Download. Since Thokozani Langa broke into the music scene a while back, he has dropped several compilations. "Sthanda Ifamily" is a 2010 release by the Maskandi Legend and it is still standing the test of time.
"Sthanda Ifamily" is a 15 track album of Maskandi classics, Thokazani Langa earned rave reviews for the songs.
Check out Thokozani Langa – Sthanda Ifamily Album Tracklist
Thokozani Langa – Wamgana Wamgana Mp3 Download
Thokozani Langa – Izinkomo Azikho Mp3 Download
Thokozani Langa – Sthanda Ifamily Mp3 Download
Thokozani Langa – Uthandaphi Mp3 Download
Thokozani Langa – Angilazi Icala Mp3 Download
Thokozani Langa – U'vuka S'khulume Mp3 Download
Thokozani Langa – Ikhaya Lami Mp3 Download
Thokozani Langa – Ngiyobona U Somnandi Mp3 Download
Thokozani Langa – Angilboni Icala Mp3 Download
Thokozani Langa – Uyoze Awuchithe Mp3 Download
Thokozani Langa – Kediboni Mp3 Download
Thokozani Langa – U Cebile Mp3 Download
Thokozani Langa – Inkilayitheka Mp3 Download
Thokozani Langa – Sasingalwi Mp3 Download
Thokozani Langa – Wedding Day (Slow Jam) Mp3 Download