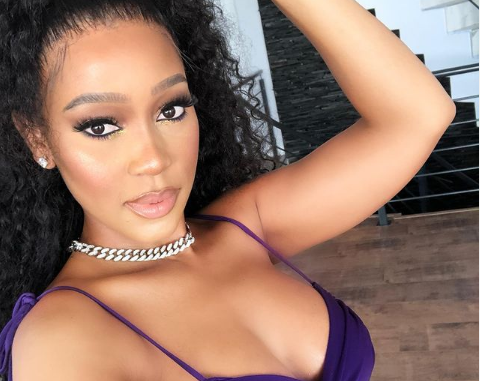 South African entertainer and actor Buhle Samuels has jumped on the viral "Silhouette Challenge" that threw internet users into wild hysteria.
Recall that a few weeks ago, the Bussitchallenge started, where women tease their followers before squatting to dance. This they said, was to showcase their hips in particular and we had several celebrities jumped on the challenge.
Bussitchallenge the gave way to the Silhouettechallenge, which was saw women dancing to Paul Anger's song in a Red Shaded house and without any dress on. They claimed, this challenge was to show case the confidence of a woman in her natural body.
While all of these challenges have stirred controversies, Buhle Samuels appeared to have won more fans over after releasing her own version of the "Silhouette Challenge".
View this post on Instagram
It's quite a satisfying view to watch.