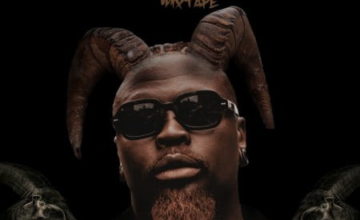 Download Stilo Magolide Mbuzi Level Mixtape
Stilo Magolide – Mbuzi Level Mixtape. South African rapper Stilo Magolide takes the bull by its horn as he released a new mixtape named Mbuzi Level.
The Mbuzi Level mixtape houses 12 songs and features Saudi, Sastii, 25k, Reason and Farx on the project.
1. Stilo Magolide – Mbuzi Level
3. Stilo Magolide – One Reason ft. Sastii
4. Stilo Magolide – 2190 pt.1
5. Stilo Magolide – Brada's Keeper ft. Saudi
6. Stilo Magolide – Mozart
7. Stilo Magolide – Crisp ft. Zingah & Farx
9. Stilo Magolide – Ingozi ft. Reason
11. Stilo Magolide – Stilo Nkinga