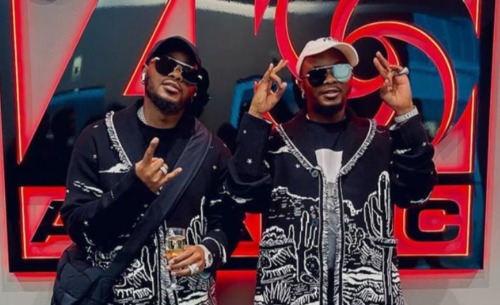 Major League Djz, Bandile and Banele, have signed a new deal that makes them a part of Atlantic Records.
Though born in America, the twins were raised in South Africa were they rose through the ranks to become much soughtafter in Mzansi, and they took it further by pushing Amapiano to the world.
Having done well fro themselves in the local scene, Major League Djz aim to go global as they partner major record label in Atlantic Records.
"We can finally announce that your South African boys have finally signed MAJOR GLOBAL RECORD DEAL WITH @atlanticrecords," they wrote.
"It's been a crazy journey for your boys and we would love to thank every single person that has been behind has all the way through it. "PIANO TO THE WORLD" was just a saying that we believed in so much. Which has really changed our life. Thank you to our amazing team, thank you for believing in us and allowing us to lead you all. THANK YOU TO @realbalconymixafrica . You really changed our life," the duo added.
"This is just the beginning, and there is still so much work to do, so the door stays open for kids coming after us. Black child your dreams are valid. Let's dream as a nation because wow the doors are open wide. @atlanticrecords let's build this ship and let us drive it in the right direction. And build it in such a way all kids can shoot for the stars".
The Amapiano DJs also recognised the late star RIky Rick for being instrumental in their journey.
"Lastly we would love to thank our late bro @rikyrickworld for being apart of this journey. Being apart of the negotiations and always guiding us. We really wish you were here to watch it all unfold. Let's do it like you would say "LETS OPERATE BOYs".