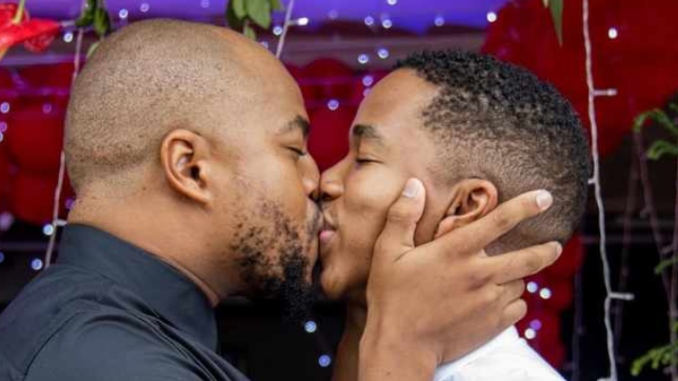 The media went agog when South African media personality Lasizwe revealed he had started to date a new man, alas, the relationship has hit the rocks, according to emerging report.
The 24-year-old media man to the Instagram Story to reveal that the only man that loves him openly has quitted their relationship "It's only hitting me now. He is gone" and "This is the first guy who was not ashamed to love me publicly, and now he is gone."
In bid to get some consolation, Lasizwe sang along Lonely by Akon while he was crying profusing from the heart break.
The really leaves so much to be desired as it is given that the pair only started their relationship very recently. However, he went on to further reveal what really transpired between them that warranted their separation.
"Honestly, I have the best boyfriend ever! I've been so emotional and sick these past few days and you can see shem he is really trying his best to hold my hand thru it all. I am so blessed to have him."
However, Lasizwe went on to confirm the cheering news that his partner is moving to another city, which means they'd be in a long distance relationship.
Lasizwe made headlines a few years ago, when he shockingly announced that he was secretly dating Skeem Saam actor Cedric Fourie and it ended in tears. While the actor never confirmed the two were dating linked, he's mentioned in previous interviews that he's good friends with Lasizwe and considered himself an LGBTQIA+ ally.