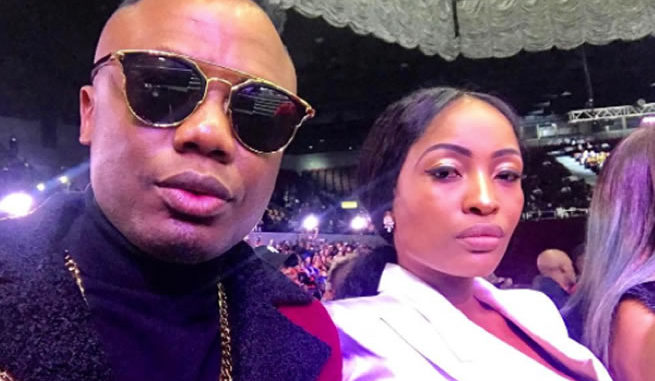 A representative of MultiChoice has revealed the wife of DJ Tira, Gugu Khathi, will not be joining The Real Housewives of Durban'. This is likely a result of the fight that she had with her neighbour, per report.
The currently season is on the verge of closing and no arrangement has been made for Gugu to feature it's been said.
"While fans of Gugu Khathi might be getting excited to see DJ Tira's wife on RHOD, we can confirm that the news currently, circulating is not true. Filming has almost wrapped and she is not appearing on the series," explained head of PR and communications at MultiChoice, Laura Cooke.
This report is coming as a disappointment as fans expects Gugu to join up and add so much drama to the party given her temperament.
She has been learning the ropes of music along her husband DJ Tira and this has earned her a good name and reputation in the music industry of South Africa.
She had confirm the news that she'd be joining the show as she wants to empower women but MultiChoice appear to be speaking from another side of their lips.
Speaking to the paper, she said, "I want to be looked at in another light. It will be my responsibility to show off women who're able and want to empower others. This is the perfect platform for me, even though I will not be a full-time cast member."