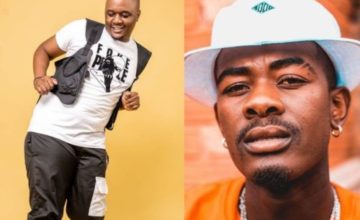 Amidst great depression and solemnity do we announce the demise of young Amapiano stars Mpura, Killer Kau and DJ Khanya who passed on Saturday night, 7th of August, 2021.
They were reported to have passed on as a result of a fatal car accident which reportedly took the life of five young adults, amongst which was Mpura, Killer Kau and DJ Kkanya who were on their way to a gig.
We first though it to be a prank. The sad news first broke out in the early hours of the morning but became official when Lady DU posted a video of herself crying on social media.
From pictures circulating around the internet it appears that it was a head-on accident and none were wearing seatbelt at the time of the collision.
View this post on Instagram

The effect of such news has rocked the South African music industry, notably the Amapiano genre and fans who have been thrilled by the contribution of Mpura, Killer Kau and DJ Kkanya whose career were promising and yet to reach, their peak to say the least, are gutted by their sudden death.
Mpura and Killer Kau have really entertained Mzansi with hits after hits. The duo also appeared on Kabza De Small's song Dala S'kokota and Ghost, they will be sorely missed.
Killer Kau was set to release a joint Amapiano EP with Jobe London titled Killer London later this year whilst Mpura also had a gig and a project in the pipeline as well.
Tributes have been pouring in and it is highly important we respect the dead whilst keeping in mind the families this musical legends left behind.