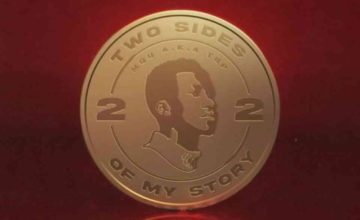 MDU aka TRP – Two Sides Of My Story Album Download.
MDU aka TRP makes a turnaround with a mega album titled "Two Sides Of My Story".
After partnering with Kabza De Small on Pretty Girls Love Amapiano projects, MDU aka TRP now debuts with an interesting piece of work that beats his previous works.
Tracklist below.
1. Mdu aka TRP – Serurubele ft. Spumante & Decency
2. Mdu aka TRP – Magubane Afro Edit ft. Semi Tee, Spzzy & Dinky Kunene
3. Mdu aka TRP – Shimza ft. Kabza De Small & Stakev
4. Mdu aka TRP – La Musica ft. Dinky Kunene
5. Mdu aka TRP – Hang Awt ft. Da Muziqal Chef
6. Mdu aka TRP – Qina ft. Dinky Kunene
7. Mdu aka TRP – Dragging ft. Kabza De Small
8. Mdu aka TRP – Elements of Life ft. Kabza De Small
9. Mdu aka TRP – Message ft. Kabza De Small
10. Mdu aka TRP – Soul Inside of Me
12. Mdu aka TRP – Amber Rose ft. Mashudu & Sipzzy
13. Mdu aka TRP – Jabula ft. Kabelo Sings & Bongza
14. Mdu aka TRP – Dangerous ft. Mthunzi, MJ & Semi Tee
15. Mdu aka TRP – Thando'Lunje ft. Kabza De Small, Sipzzy, Layla & Springles
16. Mdu aka TRP – Ubumnandi ft. Bontle RSA, Kabelo Sings & Malemon
17. Mdu aka TRP – YKW ft. Nkulee501 & Skroef 28
18. Mdu aka TRP – Dlala ft. Kabza De Small, Sipzzy, Layla & Springles
19. Mdu aka TRP – Wela Wela ft. Mashudu, Bontle RSA & Sipzzy
21. Mdu aka TRP – Valo ft. Sino Msolo, Mzweshper_Sa & Semi Tee
23. Mdu aka TRP – Xolo ft. Mashudu & Semi Tee
24. Mdu aka TRP – Bang ft. Galektic & Deeper Phil