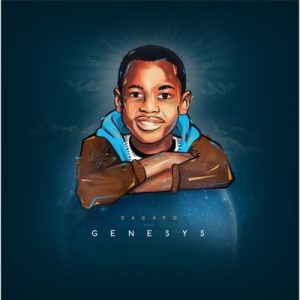 Album: Da Capo Genesys EP Download.
Da Capo Genesis Mp3 Download. Da Capo's new album is due and he gifts us Yehla Moya as a palliative to his fans who cannot wait for the official release.
Da Capo Genesys album consists of 9 songs and we have the tracklist below.
Da Capo Genesys Song list
Da Capo – Thin Cali Cloud
Da Capo – Moyo Wangu (feat. Batundi)
Da Capo – Moyo Wangu (feat. Batundi) [Radio Edit]
Da Capo – Sweet Dreams
King Fela – Yehla Moya (feat. Omagugu) [Da Capo & Nduduzo Makhatini Remix]
King Fela – Yehla Moya (feat. Omagugu) [Da Capo & Nduduzo Makhatini Remix Radio Edit]
Da Capo – Dance Away the Pain (feat. Marissa)
Da Capo – Orion's Belt Mp3 Download
Da Capo – Ujir Mp3 Download