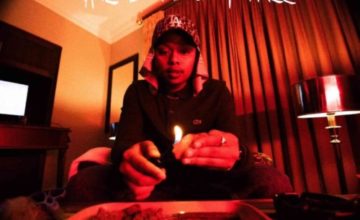 A-Reece – The Burning Tree Mp3 Download.
A-Reece marks 4/20 with over 20minutes of rap music titled "The Burning Tree".
The rapper also marked same date with the song FOURTWENTY in 2018. They also released a video to that effect.
4:20 is a code in cannabis culture that refers to the consumption of cannabis, especially smoking cannabis about the time 4:20 p.m. Also in the minds of a dedicated community of marijuana enthusiasts, 4/20 is a bona fide holiday.
Stream and Download The Burning Tree by A-Reece.